More Benefits
testimonials
The support we've had from SB Systems has been fantastic. We've used Job Tracker for a couple of years now but just recently started having problems. Turned out to be a failing hard drive that out proper support people missed. SB Systems stuck with it and tracked the problem down. Many many thanks.
Ben. Interior Maintnenace
I have had the pleasure of using Job Tracker Professional for some time. I have never had such a great working relationship working with a supplier.
Daniel, Diamonds In Style
SB Systems have been very helpful and their after sales service has been excellent
WHAT JOB TRACKER WILL DO FOR YOU!
Job Tracker Professional has been built specifically for the property Maintenance,
Facilities Management and Service Repair Industry.
Job Tracker Professional was originally created to meet the needs of one of our valued facilities management customers.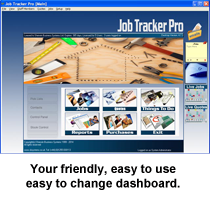 In the early days of Sherwin Business Systems Ltd, when we developed and hosted websites, Tony, a client of ours called and during the conversation he mentioned they were struggling to keep track of their active jobs.
They were losing customers, forgetting to attend jobs and also forgetting to send invoices. They obviously needed to fix that situation for their business to survive. We kept listening and we put a specification together to design a software solution. That was the birth of 'Job Tracker'.
We worked closely with Tony and the result was a piece of software that enabled them to capture the details of their jobs, print out a job sheet, monitor the job through to completion and finally print an invoice and monitor that until it was paid.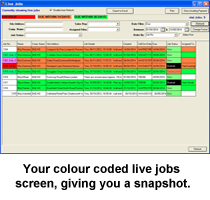 Once the product was launched for Tony and his team we shared the news on our own website. Astonishingly, from just this mention on our website, it wasn't long before we had other companies calling asking us about this Job Tracker product.
There was obviously a need. We researched and found, although there were a couple of packages out there, they were cumbersome and not practical at all to use. They were clearly designed by software people rather than people running real property maintenance businesses. Within the UK there really wasn't anything available that actually worked.
Over the next year we met with several maintenance and management companies and together designed "Job Tracker Professional".