Additional Products
testimonials
Great to work with. Organised and helped us through every step of getting up and running. The days training was well worth it.
Simon Watts, J C Construction
Love the fact we can create our own paperwork and have it all fill in for us. Highly recommend Job Tracker Professional.
Paul Harden. Owner Harden Heating & Plumbing
Sam listened to me all the way and showed me exactly how Job Tracker Pro would enable me to move from my excel based business to a near fully automated system. Just wish I'd done it years ago.
Craig Walsh, C4 Maintenance (UK)
Job Tracker Cloud
Containing all the same features, Job Tracker Professional Cloud version enables you to have the benefits of a cloud solution, whilst retaining the proven functionality of the original software.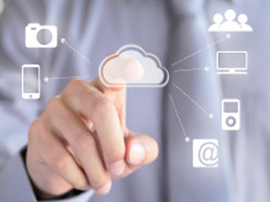 Developed in response to customer requests, Job Tracker Professional Cloud is the answer to those customers who do not want to invest heavily in on-site IT and require 24-hour access to their systems on a variety of devices, or who have non-windows systems.
Will Job Tracker Professional grow as my company grows?
Yes, cloud computing is very scalable. That means as your company grows we give more resources to your server enabling more and more users to connect.
How secure and easy to access is my data?
We need to be able to ensure our Cloud Solution servers are secure and available 24/7. To do this we have a bank of high specification servers that constantly sync data with each other just in case one fails. If one does fail another takes over instantly, ensuring your data is always safe and secure. Secondly, to offer 24/7 access we cannot rely just on the national grid to provide electricity so we have multiple independent electricity feeds and back generators just in case of a power failure. The third part of this is internet access. Again to ensure you always have fast access to our servers we have multiple and independent direct fibre optic connections to the Internet. If one of these fail we automatically switch to the next one, ensuring you can always access your data.
Is my database backed up?
Yes, we regularly carry out backups of the data. Additionally, our high specification servers synch data with each other to further protect your data should one machine ever develop a fault.
More about the Cloud