Additional Products
testimonials
Being a start up I was really busy with the daily stuff and didn't have much time to spend getting to grips with a computer system. I did look at a few other packages but they all seemed really hard to use. Sam spent about an hour with me and we had it set up and ready to use. I know its an easy thing to say but it really has helped me grow.
Brian Thompson, Newscatle
Job Tracker Pro has become an essential tool to the efficient running of our company. The Batch invoicing facility along with the reporting saves us so much time and money. S B Systems has proved a great business partner for us and going with Job Tracker Professional was definitely the right decision. Happy to recommend Job Tracker Pro and S B Systems
We were looking for a system that was flexible so it could bend to our companies requirements. Completely off the shelf Job Tracker and with Sams help fitted out requirements perfectly.
Jason Phils, MD Drainage Force
Tailor Made Solutions
You can truly have Job Tracker Professional or any of our software products the way you want them. Simply give us a call and we can start chatting about tailor-made software modifications of interest to you.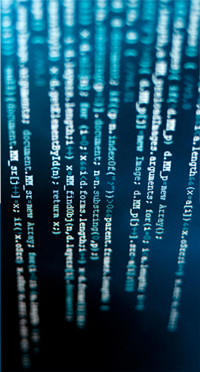 Even though Job Tracker Professional is extremely flexible and can fully cater for many companies right off the shelf there can still be cases where the software may need to be tweaked or have completely new modules developed in order to meet with your exact business needs.

Sherwin Business Systems Ltd is, at heart, a software development company. Having coded Job Tracker Professional and all its associated modules completely ourselves; we really can make it do anything you want. Over the years we've carried out hundreds of bespoke modifications for our clients, some small, others full projects in their own right.
We've integrated with many online and offline systems, coded interfaces to transport data from legacy systems, developed fully fledged manufacturing modules for furniture companies, written web services for cloud interfacing and multiple bespoke whiteboard solutions.
If you're looking to take Job Tracker Professional to the next level or would like to discuss a brand new project give us a call for a friendly chat and let's see what we can do.
All our development is carried out in house, in the UK.
For more details on costs click here
or
Contact us
to discuss your options.