testimonials
Nothing seems too much trouble for Sam, he was patient and helped us benefit as much as possible from Job Tracker, A big thank you.
Chris, locksmiths, Cardiff
To be able to work so closely with the developer and get almost instant fixes & / or amendments has been outstanding. Great company to work with
Daniel, Diamonds In Style
Being a start up I was really busy with the daily stuff and didn't have much time to spend getting to grips with a computer system. I did look at a few other packages but they all seemed really hard to use. Sam spent about an hour with me and we had it set up and ready to use. I know its an easy thing to say but it really has helped me grow.
Brian Thompson, Newscatle
Latest Updates - Version 6-9-89
V6.9.89 Available for immediate download to all our lease and contracted support customers.
Enhanced Assign Engineer Screen - V4.
This latest update sees the launch of a brand new enhanced assign engineer/ staff/ sub contractor screen.
Within this new screen, you can see more information relating to your staff/ engineers or subcontracts to enable you to make an informed decision on who to assign to the job.

You can see at a glance their contact details, their star rating, and any comments that you've made relating to them or their service. You can filter based on their registered postcode or the postal code areas they cover, and also filter based on their skills and qualifications.

This new version 4 assign engineer screen can be enabled or disabled to suit your preferences.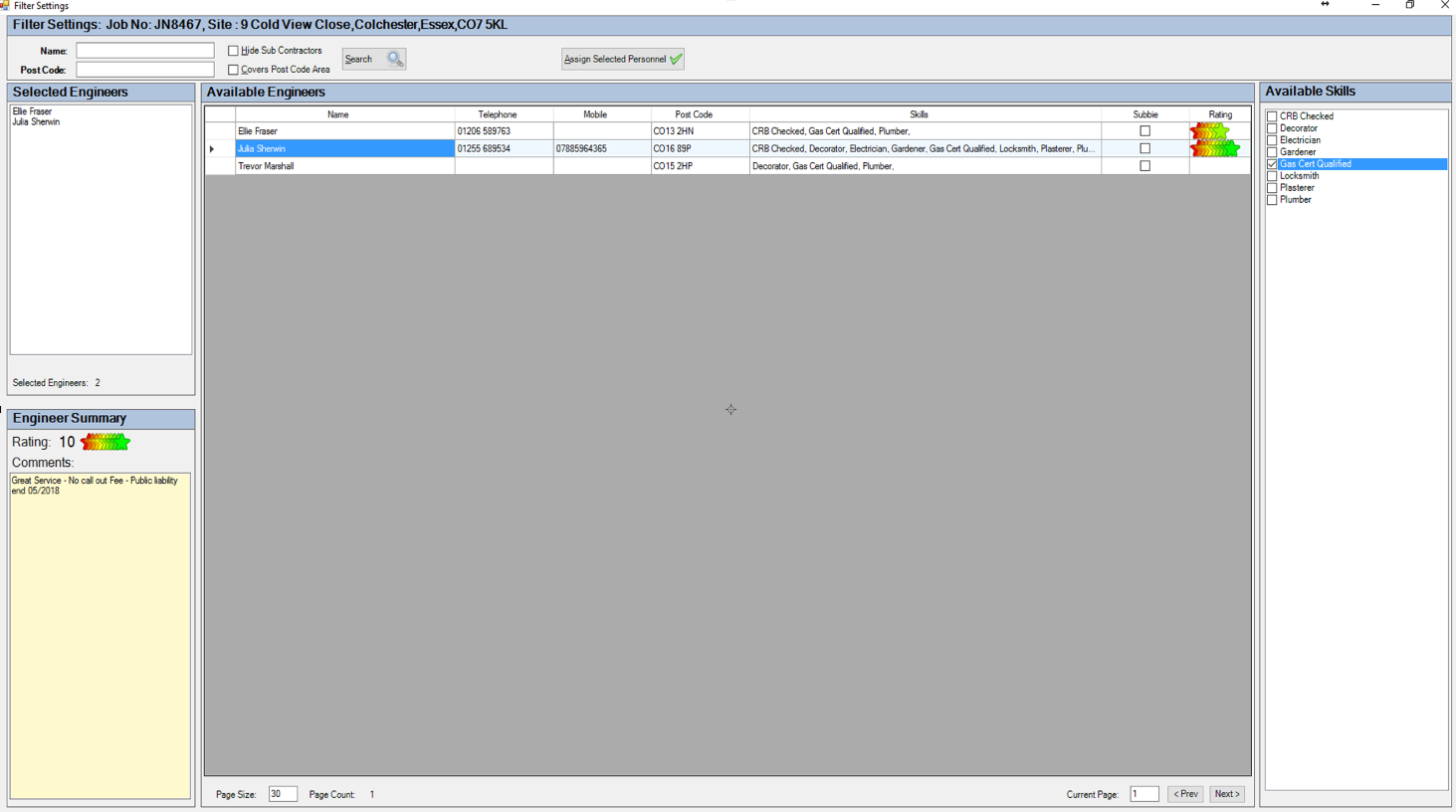 View our
Technical Tuesday topic
for full details on how to utilise this new feature. This upgrade is available in the usual way or call us for help.