Additional Products
testimonials
The support we've had from SB Systems has been fantastic. We've used Job Tracker for a couple of years now but just recently started having problems. Turned out to be a failing hard drive that out proper support people missed. SB Systems stuck with it and tracked the problem down. Many many thanks.
Ben. Interior Maintnenace
I have had the pleasure of using Job Tracker Professional for some time. I have never had such a great working relationship working with a supplier.
Daniel, Diamonds In Style
SB Systems have been very helpful and their after sales service has been excellent
Technical support, Upgrades and Maintenance
Our high caliber technical support is available to keep you up to date with the latest products and answer all your questions.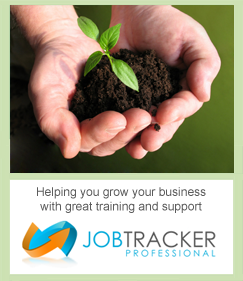 We understand Job Tracker Professional very quickly becomes a critical part of your business. Sherwin Business Systems Ltd stands fully behind our software and provides you with access to high quality technical support as well as product upgrades. We officially offer a 4 hour SLA but in reality we're able to give you instant support most of the time.
Our Premium Technical Support and Upgrades package allows you to get the most out of your software. Our support is of the highest calibre and it's available to answer all your questions or help trouble shoot problems.

We can provide support via email, phone, and with your consent remotely log into your system using Team Viewer.
Our development team works constantly on adding and improving features, benefits and functionality, we release official upgrades twice a year. In reality we release updates much more frequently and you can upgrade as often as you wish but we tend to limit telling everyone to just twice a year.
Our Job Tracker Cloud and Job Tracker Professional lease customers automatically enjoy Premium Technical Support. If Job Tracker is purchased outright then you enjoy this Premium Technical Support for six months, with an annual subscription available following this if desired. If you really don't feel you need the protection of our premium support package we do offer free email support for the life of the product.