Additional Products
testimonials
Being a start up I was really busy with the daily stuff and didn't have much time to spend getting to grips with a computer system. I did look at a few other packages but they all seemed really hard to use. Sam spent about an hour with me and we had it set up and ready to use. I know its an easy thing to say but it really has helped me grow.
Brian Thompson, Newscatle
Job Tracker Pro has become an essential tool to the efficient running of our company. The Batch invoicing facility along with the reporting saves us so much time and money. S B Systems has proved a great business partner for us and going with Job Tracker Professional was definitely the right decision. Happy to recommend Job Tracker Pro and S B Systems
We were looking for a system that was flexible so it could bend to our companies requirements. Completely off the shelf Job Tracker and with Sams help fitted out requirements perfectly.
Jason Phils, MD Drainage Force
Job Tracker Training
Getting the most out of Job Tracker Professional.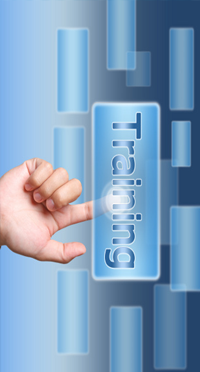 You've just invested in a new computer system to help grow your business. Don't be one of the few that get frustrated and give up. Although Job Tracker Professional is easy to use its still important to use your investment wisely and get properly trained.

Our training course takes place in our offices in rural Essex in a relaxed and beautiful environment.
The training is aimed at managers, directors and owners, administration staff are of course welcome too. We can accommodate up to 5 people and provide you with a great lunch and refreshments throughout the day.
It's not an out of the box solution. It's a full interactive and dynamic days training driven by your company needs. When you book the course we start with a comprehensive conversation about your business, your needs, your desires and goals. This enables us to provide you with a training day, tailored specifically to get Job Tracker Professional working correctly for your business.
The course can include all the various available modules, Job Tracker Professional, Job Tracker Mobile, Direct, Online, and Sage Integration. At the end of the day you will leave with a fully configured system ready to use as well as a wealth of knowledge to help you get the absolute most from Job Tracker Professional.
Our training days run from 9:30am until 4:30pm on Tuesdays and Thursdays.
For more details and costs drop us a message or call us on 01255 830113 to discuss your options.