testimonials
The support we've had from SB Systems has been fantastic. We've used Job Tracker for a couple of years now but just recently started having problems. Turned out to be a failing hard drive that out proper support people missed. SB Systems stuck with it and tracked the problem down. Many many thanks.
Ben. Interior Maintnenace
I have had the pleasure of using Job Tracker Professional for some time. I have never had such a great working relationship working with a supplier.
Daniel, Diamonds In Style
SB Systems have been very helpful and their after sales service has been excellent
Live Jobs screen showing at a glance all outstanding work
in an easy to view format
That's just one of the reasons so many choose Job Tracker Professional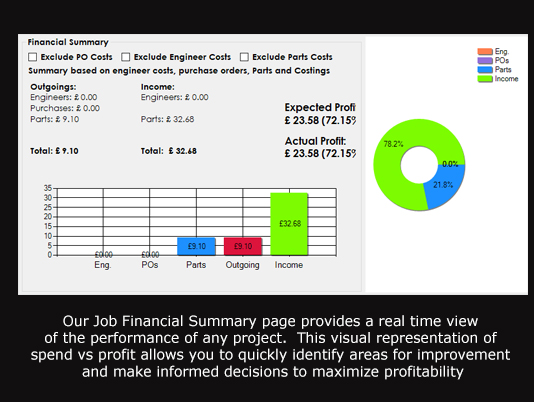 One of the most important pieces of information needed to keep on top of your jobs and to keep your customers updated
is who is working on what and when. Our colour coded live jobs screen does exactly that. All your live jobs are available on one, colour coded, screen using your choice of colours. Listed in due date order, showing a brief summary of the site address, the client, the assigned engineers, the current job status, the due date and several other options.
There are 18 built in formats you can use to show this data in various ways. The different formats enable you to view the most appropriate data for your company enabling you to make decisions based on workload and progress.
The colour codes can be used to show which jobs are in progress, overdue or due soon. If you run to SLA you can also have a live countdown of the available time left to fulfil your SLA, giving you the ability to assign additional resources to a job if your running over.