Creating Relationships between Customers and Clients
11/07/17 - Ref A1440
Assigning a Customer to a Client allows Job Tracker Profession to automatically fill in the client details tab once the Customer/Address has been selected. This time saving feature helps when creating both Jobs and Quotes.
Open Job Tracker Professional.
Click on the contacts screen.
Click on 'Search Contacts'.
In the Search field, enter the name of the Client that you would like to assign a customer to. Then press the 'search' button to the right of the screen. Double click on the correct Client within the results in order to load the page.
Make sure that the tick box, 'This is the Head Office', located within the left middle of the screen, is ticked. Once complete, click 'Save Contact' at the bottom of the screen then click 'Search Contacts'.
Within the search field, type in the name of the customer that you would like to be assigned to the client and load the contact.
In the middle of the screen under 'Head Office Details', click on the 'Assign' button. You will then be able to search for the Client you would like the customer to be assigned to.
Make sure to click 'Save contact' when all complete.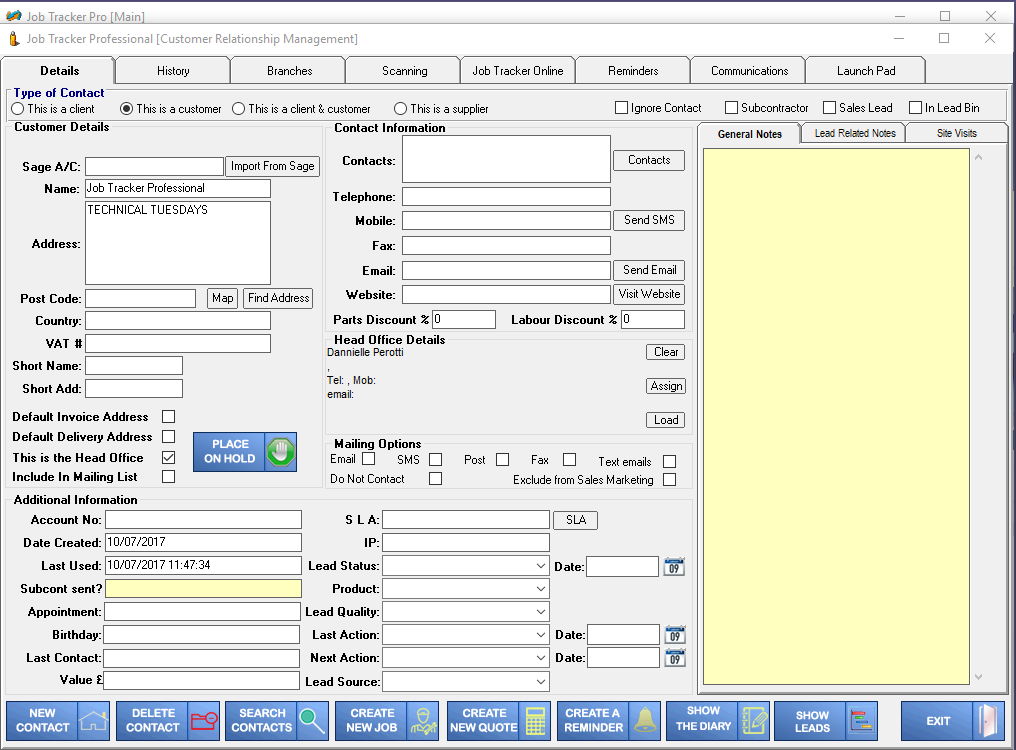 For a more indepth explanation of how to fill out the information on the Contacts screen, in order to link a customer and client, please
Click here.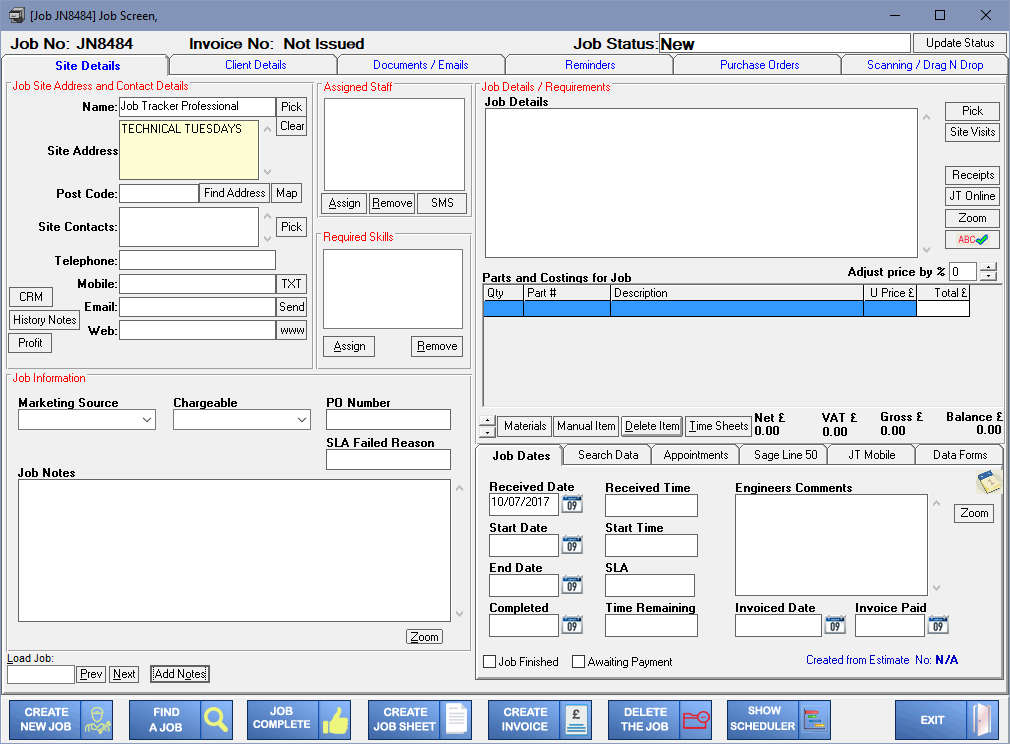 Once complete, from the home screen of Job Tracker Professional, click on 'Jobs'. In the new page click on the 'pick' button at the top of the page, next to the 'name' field to select the name of a customer.



Once the page has loaded, click on the 'Client details' tab. Job Tracker Professional will then be able to purpose all relevant Client details to you.